Aspanion Association
The Aspanion Association's project to support children with cancer and their families will receive €40,000 in funding from Fundación Iberdrola España.
Almost 2,000 children in the Valencian Community will benefit from the project.
Aspanion Association has been collaborating with Fundación Iberdrola España since 2016. The Association focuses its resources on providing help to minors (children and adolescents) suffering from cancer and whose families need financial and psycho-emotional support to cope with their children's illness.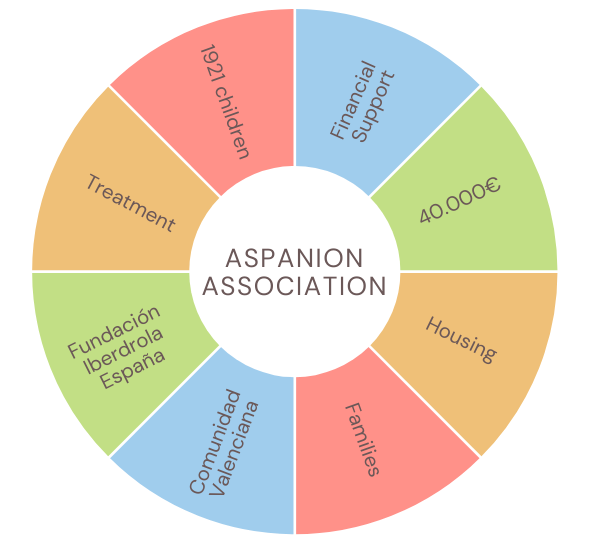 The organization also provides families with accommodation near the hospitals and its headquarters so they can stay close to the children while they are receiving treatment.
The reference hospitals these families go to are Hospital La Fe and Hospital Clínico de Valencia, Hospital General Universitario de Alicante and Hospital de Día del Hospital General de Castellón.
Project:
The project seeks to aid in all aspects according to the needs of each family, to prevent the serious deterioration of these both psychologically and economically and labor. To this end, it is developed according to two areas of action:
Improve the quality of life of children with cancer and their families.
To offer the emotional, economic, and social support necessary to overcome the different stages after diagnosis.
The program will benefit a total of 1,921 children between 1 and 18 years of age who have been diagnosed with cancer and are receiving treatment in one of the hospitals in the Valencian Community, and their families.