Research Grants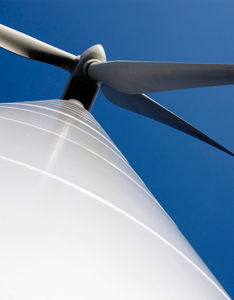 Fundación Iberdrola España is committed to encouraging research into energy and climate change. In 2011, we launched the Research Grants programme for young researchers who work or want to work in the energy sector or in sustainability and the environment at a university or research centre in Spain.
The research projects must focus on identifying, describing or analysing the implications for the sector of the main technologies associated with the future decarbonised and electrified energy system. The research must lead to the production of written output on the main technological innovations and their impact on costs and the behaviour of the market in the following areas of interest:
Clean energy: photovoltaic solar technology, advanced wind generation technology, other renewable energies, advanced gas plants and efficient 'gas peakers'.
Electricity networks and systems: transmission and distribution technologies (for example, high-voltage direct current (HVDC), advanced energy storage technologies, smart electricity grids, etc.
Customers and demand: demand management and distributed energy resources.
New vectors for electrifying the economy: electric vehicles, electric heat (heat pump, thermal storage), energy efficiency.
General: economic and environmental implications of all the technologies described and their impact on the electricity system of the future. Impact of digitalisation and the new information technologies on the electricity sector.
Sustainable access to energy
To forge strong relationships between private companies and the research community, we support research into innovation in sustainable access to energy and the fight against climate change.
In close collaboration with the teams responsible for innovation at Iberdrola, we will select, supervise and support research projects aligned with the company's R&D&i strategy.
WARNING: At webfundacioniberdrolalinpro.azurewebsites.net we use own and third-party cookies for usage analysis and measurement purposes to make sure that our websites are working properly and enable us to improve our services.
If you have blocked third-party cookies in your browser, this website can be affected and may not register the application or other access.