Plaza de los Oficios Foundation
The Plaza de los Oficios Foundation creates the "Camino del héroe" project to improve the employability and social inclusion of 60 young people in vulnerable situations in the Madrid Community.
Fundación Iberdrola España and Plaza de los Oficios Foundation collaborate for the first time with a funding of 25,400€.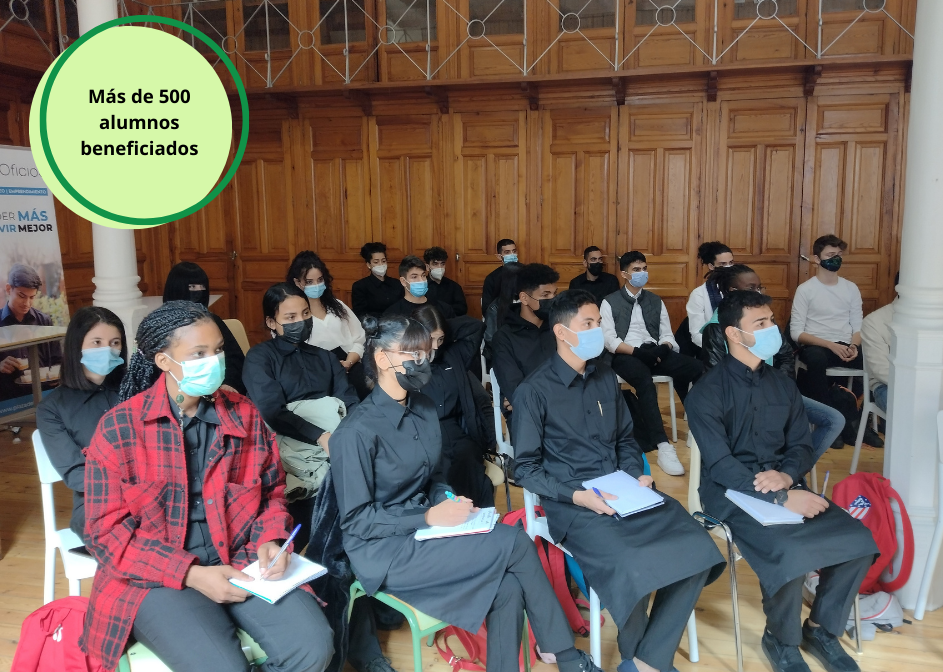 Plaza de los Oficios Foundation was created in 2015 by the CESAL Association and the International Education Foundation in response to the difficulties of social and labor integration of young people in vulnerable situations. Since its creation, it has provided training to more than 500 students with economic difficulties and with difficult access to both the traditional educational system and the labor system.
Project
The project seeks to enable young people between the ages of 14 and 20 who are especially vulnerable to have access to education through a training itinerary for social and labor insertion according to their needs
New technologies are used to mitigate the existing digital divide, training them in the use of digital tools for job search.
They are trained in a series of emotional and formative tools that help them to prosper in their lives, become aware of the environment in which they live and how to improve it, aspiring to a better life by integrating into the world of work.
The program uses innovative tools such as coaching, neurolinguistic programming, and job interview preparation led by industry professionals to help young people improve their communication skills.
Finally, to reinforce the training they have 4 Conferences on: Environmental Education, Gender Equality, and Work Motivation, as well as a Mentoring program through corporate volunteering that will offer activities to young people to guide and motivate them in their professional careers.