Anfas Association
Fundación Iberdrola España and the Anfas Association continue their collaboration for the ninth consecutive year.
Thanks to the funding of €39,599.96 from the Foundation, 220 children with disabilities will receive support in their development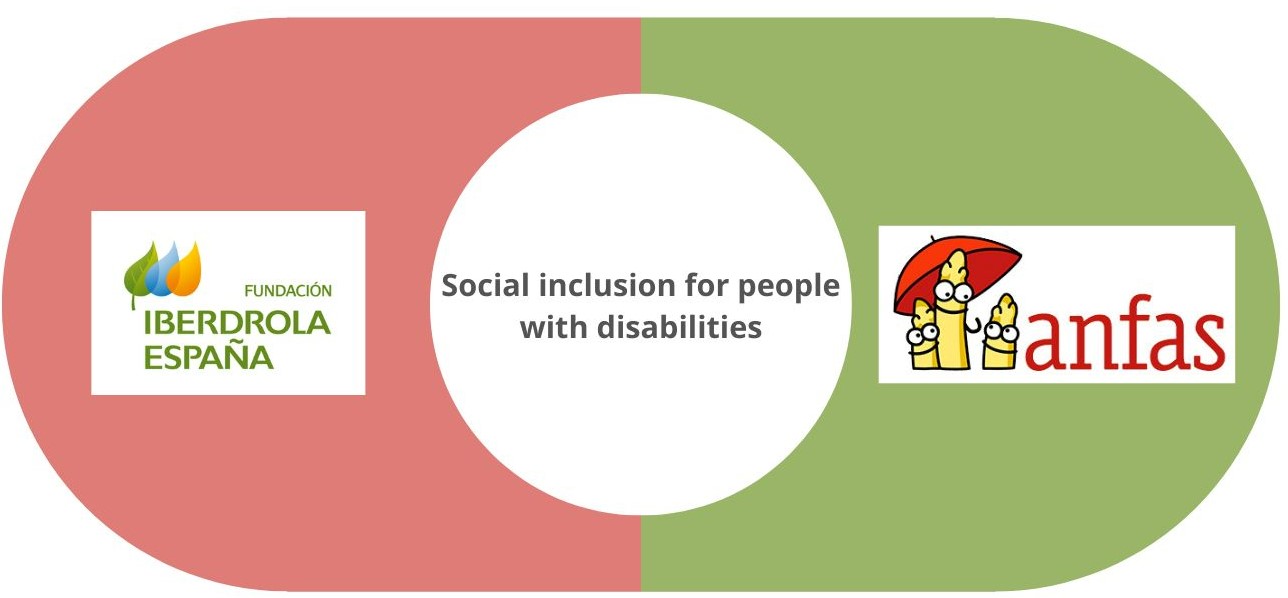 Fundación Iberdrola España and the Anfas Association have been collaborating since 2014 in the creation of this project to implement innovative tools. ANFAS aims to reduce disability at an early age by developing the language of children from 3 to 6 years old and serving families in Navarra. This year, they further their project by applying specific tools of a technological nature that facilitate the developmental intervention process.
Project:
The objective of the project is the implementation of innovative tools to optimize the developmental processes and the global and early attention of children from 3 to 6 years old.
To determine the necessary tools, children and their families undergo various assessments and interviews. Once they have been determined by the team, various activities will be carried out, starting with the development of the specific training for each case (following the ANFAS methodology), the acquisition of the necessary software, the training of the families, and the follow-up and final evaluation of the whole training process.
Thanks to the collaboration between the two entities, 220 children with disabilities or developmental disorders will be able to receive specific attention for their needs and correct the development of their communication skills.