FECAM
Fundación Iberdrola España and FECAM collaborate once again in the creation of schools for social normalization through sport
Thanks to €30,000 in funding from the Foundation, 500 young people with disabilities will benefit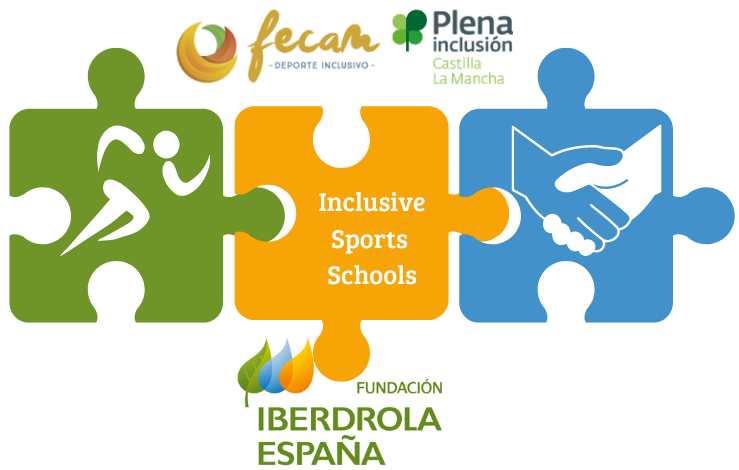 The Sports Federation for People with Intellectual Disabilities of Castilla-La Mancha (FECAM) works with young people with various types of intellectual disabilities who seek, through sport, to develop their skills not only in sports but also in social skills and inclusion in society. The aim is that sports activity brings to all the beneficiaries of this project an improvement in the quality of life.
Project:
Its main objective is to allow getting out of their comfort zone to athletes with intellectual disabilities to improve their development, autonomy, and social relations. Some of them are Paralympians in the different modalities of the federated clubs (athletics, swimming, tennis, petanque, etc.). FECAM has 32 sports clubs, more than 550 athletes, and almost 220 federated technicians, in addition to a volunteer network of more than 230 people; all of them spread throughout CLM. To achieve this objective, the following three points are developed:
To use sport as a vehicle that contributes to the integral development of the person and facilitates social normalization processes.
Encourage the practice of sports within the group of people with intellectual disabilities, offering the opportunity to anyone who wants to play a sport so you can do it in optimal conditions, whatever their degree of disability.
Inculcate from the earliest ages the habits of the sporting activity, providing all these people numerous benefits to obtain an improvement in their quality of life.
All users will have as a final objective to participate, as a minimum, in the Championship of their sport modality, in addition to the rest of the activities and championships developed by the Federation.