EDE Foundation, Suspergintza association visit
Fundación Iberdrola España and the Suspergintza Association continue to collaborate on a project in the digital area, on the road to autonomy, inclusion, and employment of women.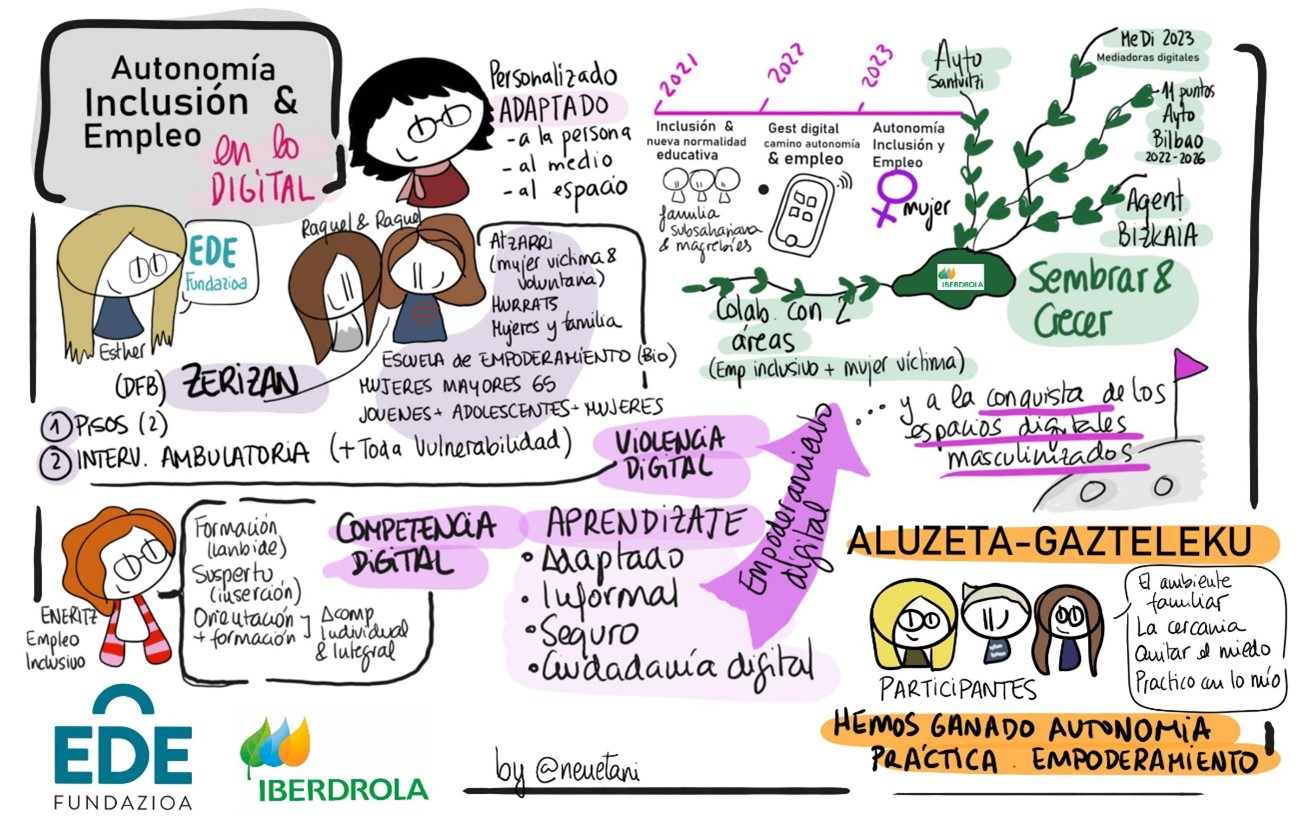 In this project, the Suspergintza Association seeks to develop and provide training cycles for women at risk of exclusion, from 30 to over 65 years of age, to promote their autonomy in the use of ICT in the Bizkaia area.
The entity carries out a mapping of local entities/agents and offers them the possibility of providing training to the groups with which they work, around tools for digital management, including the search and development of job opportunities and the realization of digital management with the public administration.
Specifically, 4 modules will be taught in this call:
Digital self-defense

Public administration procedures

My cell phone as a tool

My Mobile: Third-Party Services
With Fundación Iberdrola's contribution of more than 22,700 €, the project's objective this year is to contact 10 entities and train around 100 users. Between 2 and 5 sessions are offered per organization, with 5 to 10 women participating in each session. In each case, we work with the digital tools (cell phone or Tablet, usually) of the participants in the course.
Visit the Azuleta center
The Aluzeta center in Bilbao is one of the agents that is providing these training modules and during the visit we were able to meet some of the users of this project.